New pool owner
Congratulations on becoming a pool owner! Learn how to get
the most out of your new pool by keeping it clean and clear.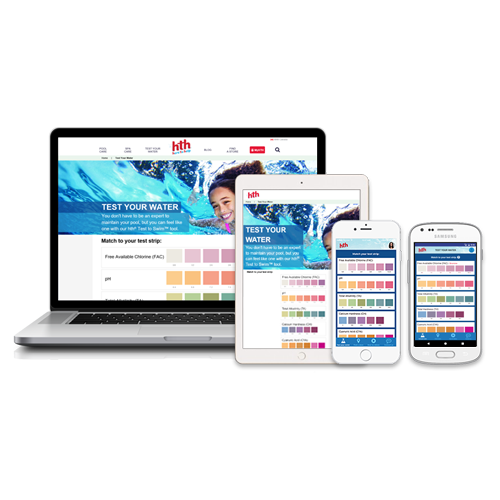 Testing Your Water
Regularly testing your water is an important part of any maintenance routine. hth® pool care offers easy-to-use test kits and online water testing tools to make the process simple and fun.

Download our hth® Test to Swim® app or visit here for online water-testing!
Need more help?
Live chat
Chat live with an HTH®Helpline expert.
Chat now
Call us
Prefer to call us? We've got someone standing by daily from 9 a.m. - 7 p.m. EST.
(866)-HTH-POOL